One day in 1969 a handful of builders met for lunch at the Elk River Inn to discuss starting the HBA. The group included: Gordon Converse, Joe Yuschasz, Bud Hierlihy, Tom Halberg and Jack Zimmerman.
Four of these gentlemen, Gordon Converse, Joe Yuschasz, Bud Hierlihy and Tom Halberg went on to serve as President of the HBA of the Grand Traverse Area.
​The HBA of the Grand Traverse Area was charted on the 19th day of January, 1970. That first year there were approximately 45 members.
HBA of the Grand Traverse Area Charter Members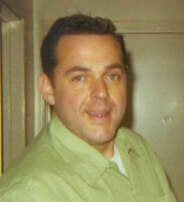 Gordon Converse of Wanigan Corporation
The HBAGTA's First President
Allen K. Anderson, Morrison Lumber Company
Warrant Crispell, Warren Crispell Builder
Byron Anger, Premier Homes
Gordon L. Converse, Wanigan Corporation
Joseph F. Yuchasz, Northwestern Specialties Company
Richard E. Raudman, Raudman Building Contractor
Orville Flansburg, O. K. Flansburg Builder
Charles A. Svec, C. Svec Building Service
Robert R. Harrison, Cutless Homes, Incorporated
Thomas H. Halberg, Halberg Residential Builder
Ken E. Kieft, Kieft & Dorsey Quality Builder
Jack Zimmerman, Zimmerman Construction
Vern Miller, Jr., Miller Building & Subdividing
Sigfried R. Godt, E-Z Plumbing & Heating
W. Olson, Brown Lumber & Supply Company
Monroe W. Whaley, Consumers Power Company
C. Clark, Traverse City Lumber Company
Keith Mead, Keith Mead Construction
Ordon Hierlihy, Vacation Homes Building Company
Bryce Barnes, Bryce Barnes, Incorporated
James Gauthier, Gauthier Painting
Leo Kaltenbach, Continental Drywall, Incorporated
John K. Wright, J. Wright Plumbing & Heating
Ralph A. Korson, Al & Ralph Korson Builders
Harry E. Tomaszewski, Grand Traverse Builders
Richard Graf, Graf Construction
Roger Papineau
The Man, The Myth, The Legend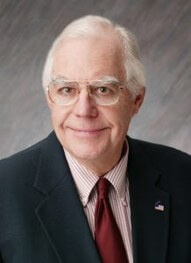 When you are at the HBA office for a meeting or a training event, did you realize that you were sitting in the Roger Papineau Professional Development Center? The lower level conference room is named in the honor of 2-time Past President and builder, Roger Papineau.
Roger served as HBA President in 1996 and again in 2007. He has made it his mission to work on the local, state and national levels to decipher the building codes and bylaws we use every day. Roger has been a tireless advocate on all things legislative and their effect on us as builders. His hours spent and his miles driven have been many.
In 2008, Executive Officer Kathy Maisonville and the Board of Directors moved to honor Roger for his 25+ years of service to the building industry. On January 31, 2008 a surprise Roast and Toast was held. The Top of the Park was secured, and Roger was duped into showing up for a dinner party in his honor. Generous donations from our members came in to pay for both the dinner and the signage for the Roger Papineau Development Center wall.
Captains of the HBA Ship!